by Akim Reinhardt
Stuck is a weekly serial appearing at 3QD every Monday through early April. The Prologue is here. The table of contents with links to previous chapters is here.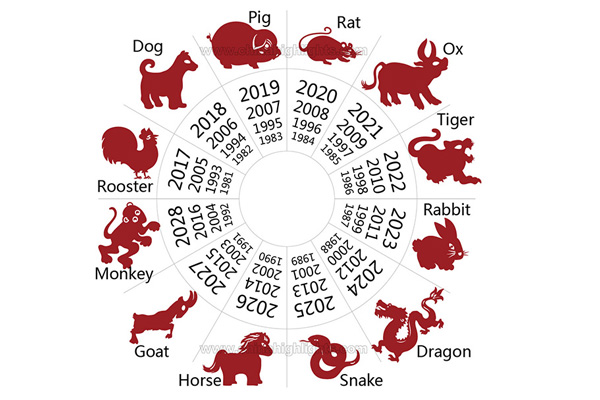 In the Chinese calendar, 2015 was the year of the sheep. I'm a sheep, and I briefly got into it. When you're a sheep, you gotta own it.
Ain't no rat gonna cut you no slack.
While singing the praises of sheep and trying to hold my own against dragons, snakes and the like, I made a passing reference to the 1977 pop hit "Year of the Cat" by Al Stewart. Didn't hear the song, didn't sing it to myself, didn't even utter the words. Merely wrote Al Stewart's "Year of the Cat" in a blog post. And that, apparently, is all it took for the song to get stuck in my head.
Why did "Year of the Cat" trap me with such ease? Possibly because it's one of the very first songs I ever purchased.
The first two long playing, vinyl record I ever bought were a couple of collections called Music Machine and Stars. It was 1979. I was eleven and a half years old. Both albums were put out by a company called K-Tel.
The brainchild of a Winnipeg, Manitoba knife salesman, K-Tel hit it big in the 1960s by taking to the airwaves and hawking various of odds and ends with an intense but simple "As Seen on TV" sales pitch. They started with all sorts of knives and bladed devices like the Veg-O-Matic and the Dial-O-Matic. It slices, it dices, bla bla bla. Other gadgets that wouldn't make you bleed soon followed. But during the 1970s, the company was best known for music compilations.
It actually began in 1966 with a record called 25 Great Country Artists Singing their Original Hits. That format, a compilation of hit singles by various artists, was still fairly novel, and K-Tel struck gold when combining it with their high octane TV marketing formula. By the time I picked up my two discs, K-Tel had issued over 500 different albums, mostly collections.
I assume I purchased those K-Tel records by saving up my allowance, but who knows. And I'm not even sure where the record player in my bedroom came from. But I wore down the grooves on those two albums while dancing around that little room. Actually, it was just half-a-bedroom, my father having partitioned a bedroom for me and my kid sister to share.
Music Machine, sporting a cover that featured Robby the Robot from the TV show Lost in Space, was the mellower of the two. Or so it seemed to me at the time. There was a lot of soft rock, pop, and disco by the likes of Andy Gibb, KC and the Sunshine Band, Marvin Gaye, and Elton John. It even boasted "Don't Give Up on Us Baby," a sappy ballad by Starsky and Hutch heartthrob David Soul.
It just now occurs to me that "David Soul" might not be his real name.
To my eleven year old ears, Stars felt a little grittier, a little more dangerous. KISS, Hall and Oates, Dr. Hook, the Atlanta Rhythm Section, War. It seemed a more menacing collection. Why would you name your band War if you weren't deadly serious? And even Cliff Richard, who was no one's image of dangerous, had a song on there called "Devil Woman." She had evil on her mind. She was gonna get you from behind. It was a little foreboding.
I was small for my age. I was shy. I felt more affinity for Music Machine. It seemed safer. But I played Stars almost as much, drawn to a timid child's version of the edge.
It's on Stars that I first encountered Al Stewat's "Year of the Cat." The song wasn't actually menacing at all. None of it was in retrospect. It was all 1970s pop. Pretty mellow, actually.
Stewart was Scottish and had come out of the British folk revival of the 1960s. One of those accomplished musicians and notable scene characters whom you know nothing about. He was friends with Yoko Ono before she met John Lennon. He shared a London apartment with Paul Simon. "Year of the Cat" turned out to be his big pop hit.
The song is quintessential mid-70s smooth. But it's not for everyone. When I recently shared it with a friend, she called it "boring." And I get it. But there is some undeniable brilliance at work. The production and arrangements are exceptionally tight. The chords are wonky enough that I haven't bothered to learn the song. I usually do so on guitar when a song gets stuck, but this is really a composition for piano: lots of jazzy 7ths and 6ths. I could do it on guitar, but I'm a hack, so I'll just nod in acknowledgment. And the lyrics are pretty in spots.
She comes out of the sun in a silk dress running
Like a watercolor in the rain
That's pretty good for a pop song. Actually, that's pretty good, period. My other favorite line is: By the blue tiled walls near the market stalls. The line doesn't go anywhere interesting, but it's nice imagery.
And none of this is lazy. The song is over six minutes long, and Stewart doesn't cop out by repeating lyrics beyond the song title at the end of each chorus. That might be because of his background in folk music, where extended lyrical compositions are not unusual. The musical interlude features violin, acoustic guitar, electric guitar, and saxophone solos. All in all, it's a bit of a pop opus.
After a couple weeks, the song finally left me, but I decided to keep it around in a manner of speaking. Dragons are mythological superstars.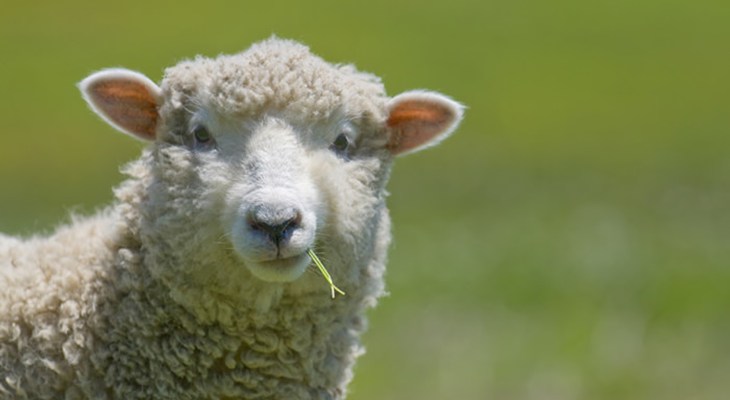 Horses and dogs get motion pictures made about them. The snake's got a featured part in the Bible. But when you're a sheep, you get nothing. Gotta make your own. So I'm taking the liberty of declaring "Year of the Cat" the official song of the Year of the Sheep.
See you in 2027. And in 2039. And, God help me, in 2051 if I'm still around.
Akim Reinhardt's website is ThePublicProfessor.com.  There he writes whatever he wants, not what that border collie tells hims to.