Kate Mackenzie and Tim Sahay in Polycrisis:
The maiden flight of a new cargo route between Shenzhen and Sao Paulo took off on Monday as European Commission President Ursula von der Leyen and France's Emmanuel Macron prepared to travel to Beijing. US Vice President Kamala Harris has just been in Africa, attempting to avoid talking about China. Next week, Brazil's President Lula and an entourage of hundreds of local business people will travel to the Chinese capital with plans to sign at least twenty bilateral agreements.
Each of these diplomatic journeys are the result of growing preoccupations with industrial policy, fragmentation, and the energy transition thanks to tensions around China and Russia. Trade flows, supply chains, and entire industries are rapidly being reorganized. Free trade led by "cooperative factions" in key countries has given way to "friend-shoring" led by "restrictionist" factions, largely on grounds of national security. New policies on export controls, visa bans, investment blocks, and sanctions are redirecting the flow of goods and people. US Allies, adversaries, and firms face hard questions: Who can invest in your country? Who can you sell to? What can and can't you sell? Which countries do you risk arrest for trading with?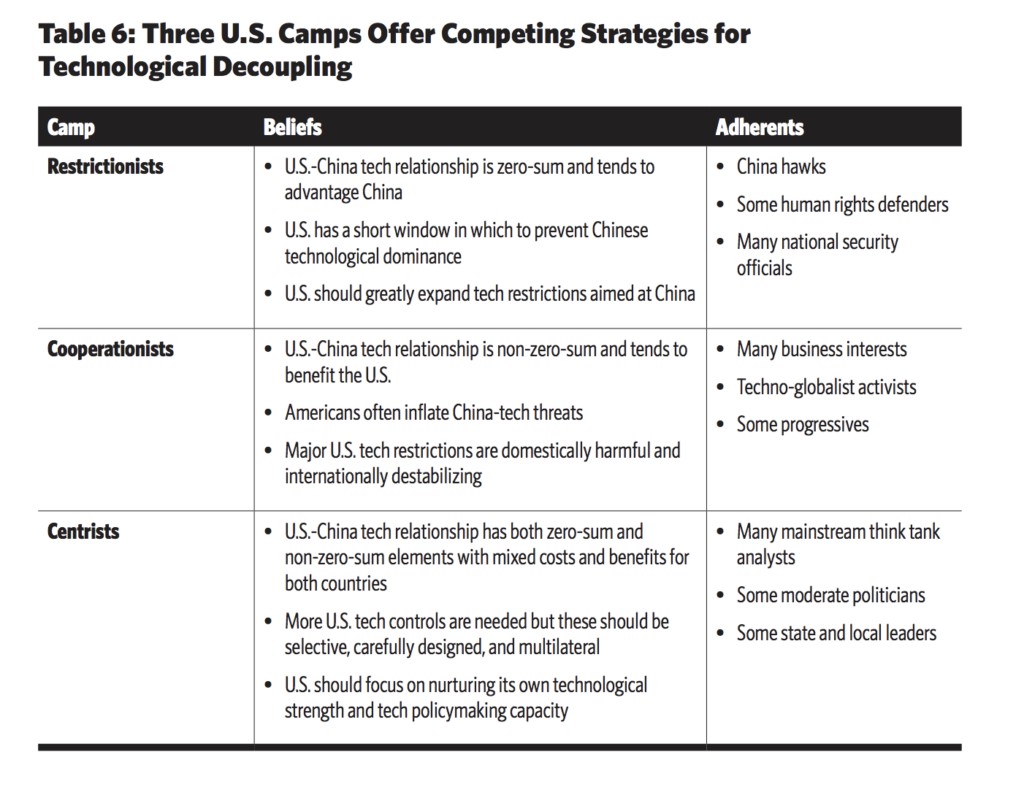 Table from US-China Technological "decoupling": a strategy and policy framework by Jon Bateman (Carnegie Endowment for International Peace, 2022).
More here.