by R. Passov
Tony: "Yeezy dropped."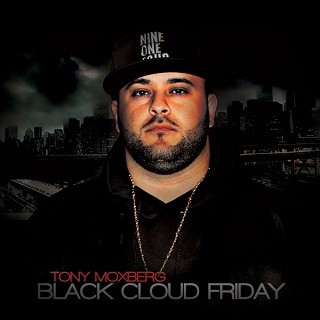 Big Tony: "Naw…For Real."
"Yeah for real. But I'm not going there. Mass produced. For real, thirty-thousand in just New York alone."
"For real?"
"I'm telling you. That's how they did it."
Tony gives me the rundown.
"Sometimes, Nike drops four or five pairs in one day, five in a week. A shoe like Jordans, every two to three weeks. Sometimes they drop a pair from ten years ago." Tony tells me he's set to get notified 15 minutes in advance of a drop. His credit card is stored. If he wants the shoe, it's his.
I ask how many shoes he has and what he thinks they're worth. "Just the ones that don't fit in my closet I'd say is $20 to $30 thousand right there. With the shoes in boxes, $100 grand."
How do you know? "If I want to see what their worth I go to Flight Club NYC. Online or their store in the City. Folks come all the way from London to buy the $20k Yeezy's."
* * *
I go to Flight Club.
Yeezy is there, though it's a little confusing. You can find these shoes: The Yeezy Air 2SP Red October, first priced at $7,500 for one of only two pairs left, but suddenly priced at $6,785 after I click on the price for a used pair – $5,500.
Easily enough I find that Yeezy is the brand linked to Kayne West. And while it seemed to have started under the Nike Air Jordon logo, it's now sponsored by, if that's the right term, Adidas. So on the Flight Club web page you can see Yeezy by Nike or Yeezy by Adidas. Take your pick.
Don't let the pricing scare you away. Just click on the Affirms link, right under the price and you may pre-qualify to buy these shoes for as little as $575 per month.
* * *
What is a brand today? To answer this question, I went to the oracle of all knowledge.  Plenty of folk are there, willing to tell me all about brand management.
From Walker&Sands I learned that: … In today's cutthroat competitive environment, brand reputation management has become a bigger priority for companies, especially when online conversations about your brand take place on a 24/7 basis.
Next I learned From Thomas Odahl, Chief Strategy Officer at Landor, that back in the day brands were "…a carefully constructed cathedral over time … and the role of the brand manager was to protect the cathedral at all times."
Today, "… branding enterprises face a profound change … brand managers have gone …from trying to prevent entropy to struggling to accommodate …" the new order.
This evolution from the days of a simple promise, "…the pause that refreshes…" to brand constructs that create emotional ties began in the dot come bust when brands were first being viewed as "… experiences composed of different coherent and consistent moments…"
Today, brands are "…part of a multi-model network with many stakeholders owning and managing [the] brand…" The stakeholders, according to Thomas, are your customers, the communities that they are a part of, and, at least equally as important, "your employees who have to know they're a part of something authentic."
Lastly, I learned from a series of presentations from an August 2016 seminar offered by the Center for Global Brand Leadership, part of Columbia Business School.
All of the presenters emphasized authenticity and connection:
…what does your brand mean? Is it connected to something greater than just selling products? Now it seems that a brand has to be…
Shelly Lazarus, Chairman Emeritus of Ogilvy & Mather, offered a summation: Never in all of her years has she seen "…a product sell more on its own than a product presented in the context of a larger brand.
To emphasize her point, Shelly recalled a conversation she once had with the COO of Nike. She wanted to know how Nike thinks about dividing budgets between product advertising and brand advertising:
Oh, we don't have any brand advertising," she was told.  "Every single piece of communication is … behind a product but the Nike Brand so infuses every product that they sell that you can't make the distinction. And that to me is nirvana, is the ideal state…
* * *
Go to Nike's Annual Report to Shareholders and the first thing you'll be forced to notice is that Nike is a growth company. They blast this it at you through slick video presentations.
But how does a company well into its fifth decade remain a growth story?
According to Nike's Annual Report to Shareholders, it's because of:
Consumer connection and affinity for brands and products, developed through marketing and promotion; social media interaction … identification with prominent and influential athletes, public figures, coaches, teams, colleges and sports leagues who endorse our brands and use our products…
And because Nike responds "…to trends and shifts in consumer preferences by … influencing sports and fitness preferences through extensive marketing."
Influencing sports and fitness preferences, along with "…active engagement through sponsored events and clinics…"is expensive.
You can see just how expensive this was in 2017 as Nike bundles all of these efforts into one line of expense entitled: Demand Creation. For 2017, total expenditures on Demand Creation amounted $3.34 billion.
* * *
"Check out what DJ Khaled dropped: A pair of Jordans. $21k at flight club for a pair of red Jordans."
Tony, along with being a sneaker aficionado, raps. Not as a hobby. Tony is a professional rapper. And his shoe collection happens to be a business expense. As he tells it, having the latest shoes is part of his brand, part of who he is.
When DJ Khaled dropped the shoe that sold for $21k it SOLD OUT! The news was carried on HipHopWired. I went there to find out more about DJ Khaled. Here's some of what I learned, all from just the front page:
Apparently the young buxom Russian model who appeared in DJ Khaled's video, "I'm the One" wasn't paid for her services riding bare back.
According to our sources, the mega-producer has settled a lawsuit with Instagram model Iryna Ivanova, avoiding a trial that was set to take place in small claims court next month.
Ivanova — who has 4.3 million followers on her Instagram — claims she was supposed to be paid $1,250 to appear in the video for "I'm The One," but says she got nothing.
We The Best Honcho (aka DJ Khaled) reached out personally to Ivanova to settle the bill. That's how you win, as DJ Khaled would say.
The story is by Lance Strong, the author of countless one paragraph summaries of reporting for this site.
Next to this update is a story on Nike's summer plans: Jordan Brand Set To Keep The Summer Going With Some Heat For Their Fall 2018 Releases.
This story was written by O, as are so many other such stories. O, apparently, is a Gravatar for InfamousOmar.
* * *
Kenya is world famous for its history in long distance running and so no surprise that Nike appears to be "… influencing sports and fitness preferences through extensive marketing…" all the way over there.
In March of 2018, the New York Times ran a story about Nike's decades long efforts to develop a relationship with the Kenya Runners Association.
Nike has been sponsoring the Kenya Runners Associations for more than twenty years. In 2017, La Ning, a Chinese Athletic Wear company "…swooped in and offered to sponsor Kenya's famed runners."
From the NYT article:
"Can we talk about the situation," a Nike executive wrote to a Kenyan official after hearing the news that the Kenyans wanted to end their deal with Nike. "You and I go back a long way."
Apparently, Nike and the Kenya Runners Association did speak leading to Nike, after a few contract amendments, saving its place as the sole sponsor.
All good except it turns out that various $100,000 honorariums along with a one-time $500,000 commitment bonus never made it to the runners.
Kenya is investigating. The U.S. is not. According to the New York Times, in 2016 while "…Western embassies [had] their focus on Kenya for corruption, Kenya has it focus on Nike."
A Kenyan official who spoke off the record for the article said "… corruption in the athletics federation was so ingrained and so brazen that officials routinely extorted money from athletes …"
Roger Pielke Jr., a political scientist at the University of Colorado, offered that the Kenyan Running Association is not a Kenyan government Agency. If it were then the Foreign Corrupt Practices Act (FCPA), "…the American law that covers crimes involving American companies and foreign government officials …" might come into play.
Again according to Pielke sports federations, like Athletics Kenya and FIFA –  international soccer's governing body – "…fall between the cracks of the rules that govern businesses, public agencies and traditional nonprofit organizations…" As a consequence "… unsavory, improper business practices …are common."
* * *
When Thomas Odahl, Chief Strategy Officer at Landor talked about the three key vectors of brand management, the last vector, and one growing in importance in today's entropic world, is employees. According to Odahl, employees are key brand ambassadors. They are working for your company because they believe in what your company is doing. When they wander in the larger world they want to know their values and actions are in concert with the those of the brand that they champion.
Nike gets this. In its 2017 annual glossy, Mike Parker, Nike's CEO made the point to tout its "…excellent employee relations…" Within a year of releasing that report eleven senior executives including Trevor Edwards, once seen as the CEO in waiting as well as David Ayre, Nike's EVP for HR, resigned.
The resignations were covered in several periodicals both large and small.  In one telling, a group of female Nike employees managed to land an informal survey of workplace dynamics on to the desk of CEO Parker.  That survey, more than three decades of experience at Nike, opened his eyes to the need for a change and consequently, the departures of those eleven executives.
* * *
The Nike Baseball Camps are a great place for any young baseball player who is looking to improve his skills, work hard, make new friends and have fun. https://www.ussportscamps.com/baseball/nike
The same can be said for Nike's basketball, crew, field hockey, football, golf, gymnastics, hockey, lacrosse, multisport, rugby, running, soccer, softball, swim, tennis, volleyball and water polo youth camps.
The camps allow 12 and under and 14 and under youth to "…improve … skills and have Serious Fun." There are day camps which run from 9:00 AM to 4:00 PM and may or may not include lunch. Extended day camps run from 9:00 AM to 9:00 PM and do include lunch and dinner. Overnight camps. SuperTour Camps and International Camps. According to Nike, these camps have "attracted some of the most respected and accomplished coaches in the country. They share your passion…"
In late 2017 the FBI, after completing an extensive investigation of "…the college basketball world…"arrested ten men and launched three ongoing criminal investigations, leaving many in college sports waiting for further arrests. Yahoo Sports reported that: … the breadth of potential NCAA rules violations uncovered is wide enough to fundamentally and indelibly alter the sport of college basketball. Others said the opposite – the charges are rather common; coaches paying for athletes and athletes caught raising travel money for their families by selling apparel.
Of course, the NCAA responded. Condoleezza Rice, former Secretary of State, was engaged to conduct an inquiry and make recommendations. In April of 2018 she delivered a fifty-three-page report: The NCAA needs to change. Amateurism needs to be restored to amateur athletics… and so on.
While her recommendations may not have broken new ground, Rice did expand the dragnet somewhat. From the Rice Report:
The Commission today calls on the apparel companies to significantly increase their transparency and accountability efforts. These are public companies. It appears to us, however, that apparel companies may not have effective controls in place for their spending in non-scholastic basketball. These public companies should be concerned about how their money is being used. I have served on quite a few public boards, and I can tell you, this should be an area of concern. 
Non-scholastic basketball is a euphemism that includes sports camps.
More from the Rice Report:
Turning to the apparel companies, it is time that the money flowing from apparel companies and other third parties into non-scholastic basketball be disclosed and accounted for in order to address the corruption we see in the sport.
* * *
The financial section of Nike's annual report shows the Gross Margin achieved from manufacturing shoes and apparel. The gross margin is what remains after accounting for all direct costs associated with manufacturing and distributing a product. Over the years detailed in its financial reporting, Nike's gross margin ranges between 43 – 44%.
DJ Kahlid's Nike Air Jordans sold out on Flight Club at $21k per pair. Did these shoes cost Nike $12k to make? Does Nike keep $9,000 per pair sold, as earnings? Apparently not.
Tony says:
… it's like this:  DJ gets a bunch of sneakers free.  He gives some away, keeps some. They end up on Flight Club. If they're a cool design, and because of DJ's place in rap, he being a big time rapper and producer, they're worth a lot.

In fact Eminem, you know him right?  Well he was laying down some tracks for an album and gave everyone who worked on that project custom made Nike-Eminem shoes. But then, nine years later he finds them selling on Flight Club. He goes crazy, tracks 'em down, hunts the guy who put em up.  For real. 
Those $21,000 DJ Khalid's started out as a promotional expense for Nike and live somewhere in that line known as Demand Creation.
* * *
In many of the domains in which Nike seeks to maintain an authentic relationship, whether it be FIFA, the NFL, Kenyan Runners, rappers, the NCAA, there's an undertone.  And though in each of these venues Nike is allocating billions of dollars to promote, influence, sponsor, brand-build and so on, it has so far managed to steer clear.
Is there a better managed brand?